ONLINE FLOWER DELIVERY IN BANGKOK
Welcome to Florist-Bangkok, a local flower delivery service in Bangkok and the suburbs of the Thai capital, including the surrounding provinces. Our flower shop invites you to make an online order for flower delivery and our experienced florists will quickly create a magnificent bouquet of premium roses or other flowers available in the store. Online flower delivery in Bangkok is possible on the same day if you make and pay for the order before 2 pm.
100% SATISFACTION GUARANTEED! 
OUR FLOWER DELIVERY IN BANGKOK OFFERS: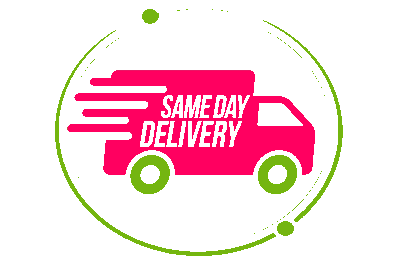 SAME DAY DELIVERY
We are a local flower shop and it is not a problem for us to deliver a gorgeous bouquet on the same day. In Bangkok and to the suburbs. If you have placed and paid for an order up to 2 pm.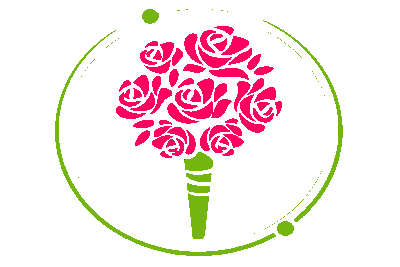 FRESH FLOWERS
Our florists only create bouquets from fresh local and imported flowers from trusted suppliers. And the professional design guarantees the joy of receiving our bouquets.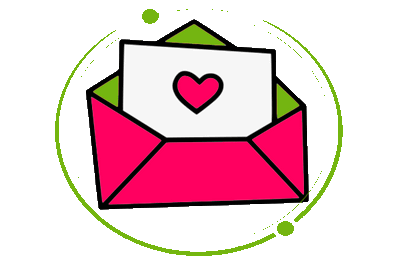 FREE GREETING CARD
We do not charge extra for the greeting card. You can add your name and message for the greeting card during checkout. At your request, flower delivery can also be anonymous.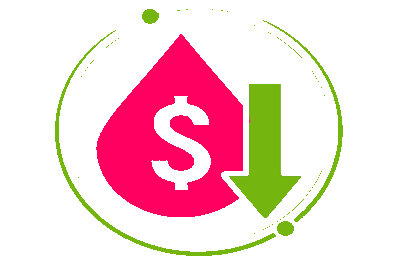 LOW PRICES
Regular monitoring of prices for flower delivery in Bangkok allows us to constantly offer the best prices. And regular customers save even more because of special discount coupons.
THE BEST BOUQUETS FOR YOUR LOVED ONES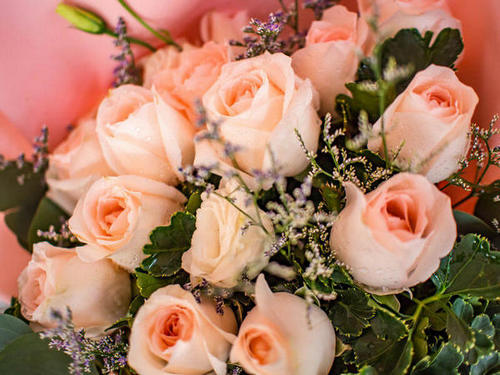 We offer our customers bright holiday bouquets of the freshest flowers. All bouquets are created manually by professional florists immediately before delivery to the recipient. A bouquet of flowers is the most versatile gift with which you can show the depth of your feelings in relation to your loved one, demonstrate respect and gratitude. You can order online flower delivery in Bangkok, regardless of which country in the world and in which time zone you are. Everything else is our work, which we do efficiently and with love. Therefore, you can always trust our florists in Bangkok!
Giving people joy is our job!
FLOWERS FROM OUR FLORISTS IN BANGKOK
Red roses are the obvious choice when you want to deliver flowers in Bangkok and show your love and passion. To create the best bouquets of red roses, our florists use premium red roses. All flowers have long stems and large fresh buds. And the seasonal green filler will make any bouquet more voluminous and festive. Bouquets based on a large and small number of premium red roses are the most popular in our store and are available at any time of the year.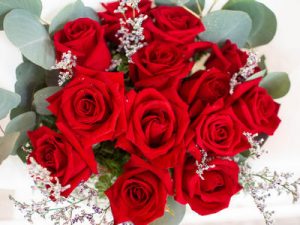 2. BOUQUETS OF WHITE ROSES 
Bouquets of white roses are the most versatile and can be presented to people of any gender and age. If you give them to your loved one, the bouquet shows your sincere and pure feelings, your sincerity and respect. Our experienced florists will add a seasonal green filler to the roses that matches perfectly with large white flowers. Also, all bouquets will be wrapped in a special gift wrap or craft paper.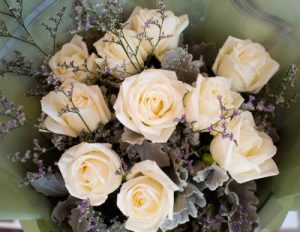 3. BOUQUETS OF ORANGE ROSES
Bouquets of orange roses are the brightest, so the popularity of these flowers is increasing every year. . Bouquets of orange roses are best suited as a gift for a wife or girlfriend in whom you are in a serious relationship. We use several types of orange roses depending on the season, but each of them has a high aesthetic value. A white wrapper for a bouquet of white roses will make your gift even more contrasting and beautiful.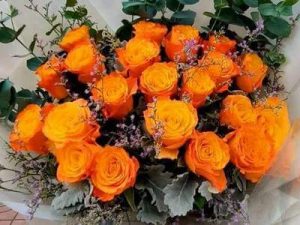 4. BOUQUETS OF PINK ROSES
Bouquets of pink roses are also very versatile. We use premium pinks roses in several shades. Delicate pink roses are best for your beloved girls and men and will become a symbol of your tender feelings. Also, bouquets of pink roses can be a gift for relatives, friends, teachers and colleagues. And hot pink roses will simultaneously show your sincere love feelings and your passion. Our florists will decorate bouquets of pink roses with a light-color wrapper and ribbon of a suitable shade.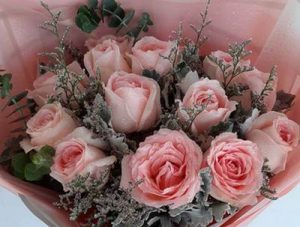 5. BOUQUETS OF YELLOW ROSES
Our florists create really beautiful bouquets of yellow premium roses. But if it is important for you to convey your feelings with the help of a bouquet, it is better to choose yellow roses for friends and family. Yellow is the color of friendship, part, health and success. Therefore, you can order the delivery of these flowers in Bangkok for your boss, colleagues, business partners or for local celebrities. In any case, a free greeting card with your message will help convey the exact meaning of your bouquet.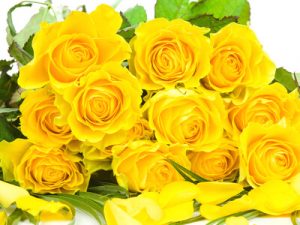 6. BOUQUETS OF MIXED ROSES
You can order bouquets of mixed roses on those occasions, when you can not decide on the choice of a specific shade. Moreover, such bouquets often have a special meaning. For example, bouquets of red and white roses at the same time speak of your passionate love and loyalty, while bouquets of pink and white roses can hint at your tender feelings and show gratitude. You can read the detailed meaning of each bouquet of mixed roses in the descriptions for the bouquets in our flower shop before ordering.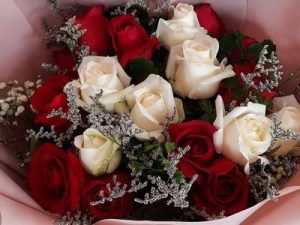 Gerberas are bright and very positive flowers. You can order delivery of these flowers in Bangkok for men and women. In our flower shop you will find bouquets of gerberas of certain shades (red, orange, yellow, pink) and bouquets of gerberas of different colors (bouquets are created on the basis of 3 or 4 gerberas flowers). These flowers are an excellent birthday present and do not carry any hidden meaning: only joy, happiness and good mood.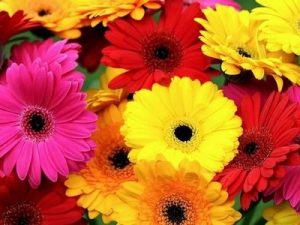 Delicate bouquets of hydrangea with delivery in Bangkok and suburbs. Hydrangea is a popular flower in Thailand that is a symbol of pure love, fidelity and boundless happiness. Our florists use hydrangea in shades of blue, pink, lilac and white. Often, for greater decorativeness, several white or pale pink roses are added to hydrangea bouquets. These flowers look most beautiful in a light color wrapper and with a gift ribbon in a white or contrast color.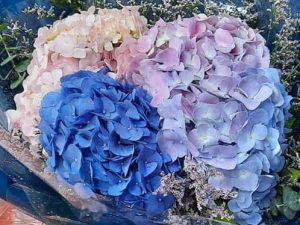 9. BOUQUETS OF SUNFLOWERS
Sunflower bouquets in Bangkok are as popular as roses. After all, these flowers are very versatile, and bouquets of large sunflowers always turn out bright and very positive. Sunflowers are like little suns. Therefore, sunflower bouquets are a symbol of happiness, optimism and joy. Sunflowers for bouquets are bright yellow or yellow-orange, depending on the season. Our florists create bouquets only from fresh sunflowers, so the size of flowers becomes slightly larger after delivery and exposure to sunlight. Traditionally, sunflower bouquets are delivered in special craft paper with bright ribbon.
CUSTOM ORDERS FOR FLOWER DELIVERY IN BANGKOK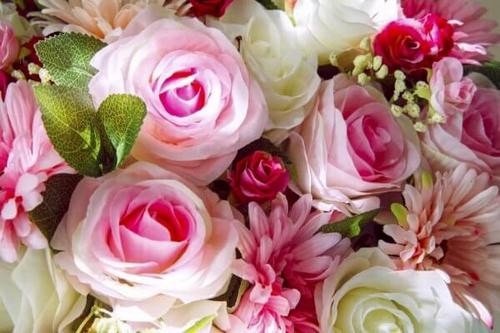 As you can see, in our online flower shop with delivery in Bangkok there is not a very large selection of flower bouquets. But this does not mean that we offer only those options that you see in the shop window. These are just the basic variants of bouquets, which are very popular, however, our florists can create a bouquet for individually for you. Therefore, if you want to deliver to your girlfriend in Bangkok a bouquet in which at the same time roses of various flowers, gerberas, lilies, sunflowers, violets, etc. – just write to us at our main email address: support@florist-bangkok.com and we will promptly reply how long it will take to create a bouquet for your individual order and how much such a bouquet will cost.
You may have found a beautiful bouquet somewhere on the Internet, but none of Bangkok's stores offer it for delivery. Or you liked some special bouquet, but its price is too high for you. In such cases, you can also write to us, and we will try to create the desired bouquet at the best price in Bangkok. If our florist has enough time and the flowers are available for the current season, we will be happy to fulfill your individual order. You can always use the specified email address (as well as other communication methods available on the Contacts page) for our consultation or during possible problems with the design and payment of your order for flower delivery in Bangkok.
BEST FLOWERS AND LOWEST PRICES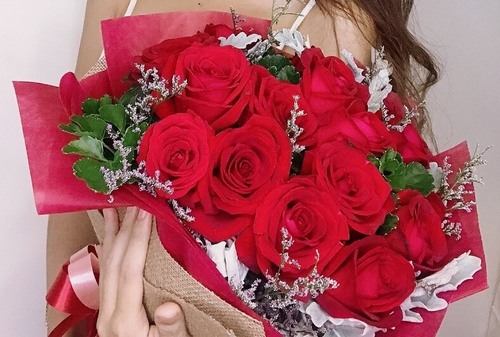 Florist-Bangkok flower shop works with trusted flower suppliers, so we are able to adhere to the minimum price policy in the city. At the same time, we do not skimp on quality and use the best local and imported flowers to create magnificent bouquets. The most popular bouquets for delivery to Bangkok are traditionally fresh rose bouquets. These flowers (depending on the color of the buds) without words express the feelings that you want to show the recipient of the bouquet.
Our florists use premium roses with long stems and large buds. Bouquets of these flowers look especially rich, even if you have chosen a bouquet with a minimum number of flowers for delivery to Bangkok. A special green filler (green leaves and additional seasonal flowers) makes each Florist-Bangkok bouquet even brighter and more chic. For reasons beyond our control, the cost of flower bouquets may increase slightly from December to February, but we also offer discounts of up to 25% in other months of the year.
FLORIST-BANGKOK – OUR 

LOYALTY PROGRAM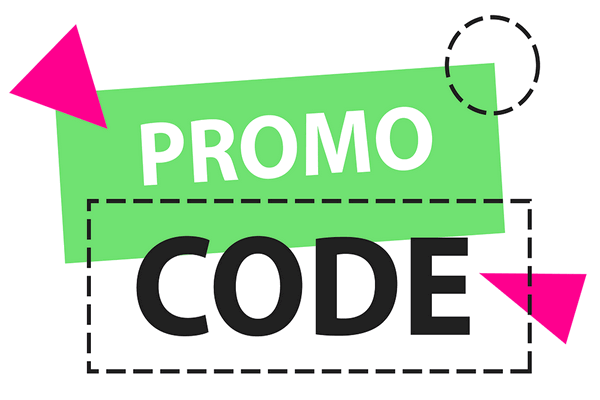 We value all our customers and strive to provide the highest possible level of service. Therefore, in addition to some seasonal discounts and special promotions, we offer additional discounts. After completing the first order, you will receive a report on the delivery of flowers and a special discount coupon (coupon code). You can use this promotional code during your next orders and give flowers in Bangkok to your loved ones at lower prices. 
One of the forms of loyalty is also priority order processing and flower delivery during mass holidays (January 1, February 14, April 13, August 12, December 25, etc.). Also in the testing phase is our affiliate program, with which you can get additional income and order flower delivery in Bangkok for free. More information on the Florist-Bangkok affiliate program will be available later.
SAME DAY FLOWER DELIVERY IN BANGKOK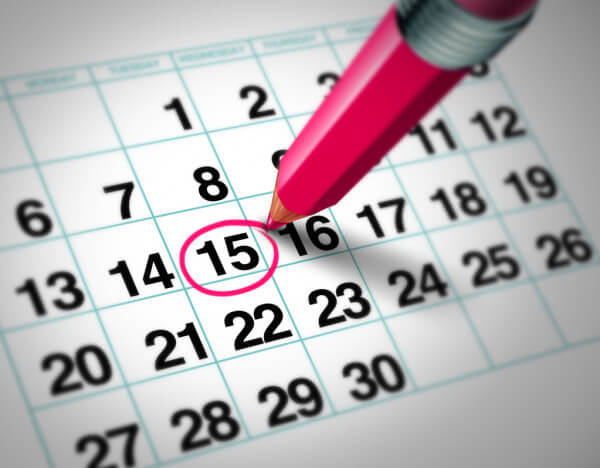 During checkout, our clients have the opportunity to choose the day of flower delivery in Bangkok and indicate the desired delivery time in the note to the order. You can order a bouquet two months before the delivery date. We are very grateful to customers who order flowers in advance, but at the same time, we are sympathetic to cases when you want to order flowers delivery on the same day. In fact, such orders are not a big problem for us, and we can deliver flowers on the day of order after payment. We generally stop accepting orders for same day delivery after 2:00 pm local time. But often we meet our customers halfway and confirm delivery on the same day even for later orders (after your contact with support).
When delivering flowers on the same day, we hope for your understanding and cannot guarantee a specific delivery time to within a few minutes. There is always a lot of traffic in Bangkok and our courier can be delayed for more than 1 hour when delivering to remote areas of the capital or to places with difficult road conditions. Frequent tropical showers can also be the reason why order delivery may be somewhat delayed. In addition, our florist needs time to create a beautiful bouquet. We also remind you that flower delivery in Bangkok on the same day may not be possible on Valentine's Day, when our florists and couriers work without rest, fulfilling orders that were issued in advance.
FLOWER DELIVERY COST IN BANGKOK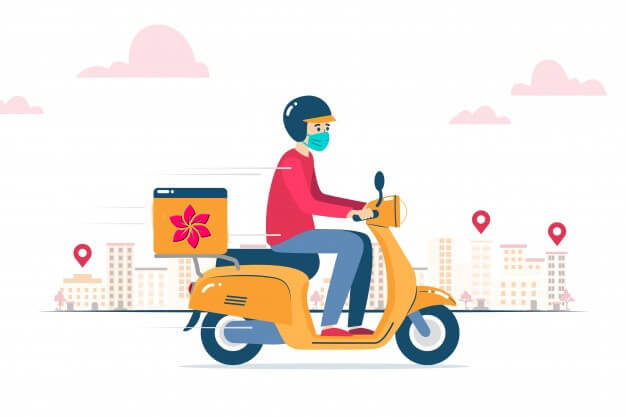 Bangkok is the largest city in Southeast Asia and occupies a vast territory. Therefore, the distance from our flower shop to the delivery point can range from a few hundred meters to 50 kilometers. Initially, we included the cost of delivery in the price of the bouquets and the delivery was free for any customer. This principle of work was most beneficial for our clients, who ordered the delivery of bouquets to distant suburbs. However, this increased the cost of the bouquets for our clients, who ordered bouquets of fresh flowers to be delivered to the central districts of Bangkok. 
Therefore, we excluded the delivery cost from the price of the bouquets and set a fair delivery price depending on the distance from the store to the recipient. The delivery price is determined by the recipient's postal code and is calculated automatically during the checkout process. Currently, our online flower delivery in Bangkok includes all urban areas, suburbs and neighboring provinces: Samut Prakan, Pathum Thani and Nonthaburi.
Bangkok is located in the tropics and it is always very hot here, but our experienced florists create bouquets that stay fresh and beautiful for a very long time. This is facilitated by a special delivery technology, in which the bouquet of flowers retains its beauty and freshness. To avoid problems with flower delivery in Bangkok, please always indicate the full and exact address of the recipient of the bouquet and his phone number. The capital of Thailand is a large business center. Therefore, we deliver flowers not only to your home, but also to your work address. Many modern condominiums and office centers in Bangkok have access control and our courier must contact the recipient of the bouquet for a successful flower delivery.
ONLINE FLOWER DELIVERY IN BANGKOK FOR ANY OCCASIONS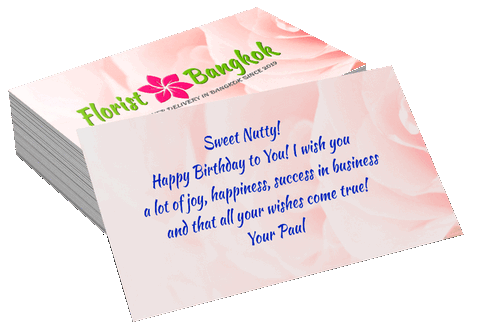 A bouquet of flowers is always a pleasant gift that cheers you up for a long time. Residents of Thailand are very fond of giving and receiving flowers as a gift at any time of the year and for any occasion. Florist-Bangkok flower shop offers delivery of romantic bouquets for Valentine's Day, happy bouquets for Birthday, thank-you bouquets for Mother's Day, bright bouquets for graduates, holiday bouquets for Christmas and New Year. 
You can be sure of only one thing – no matter what the occasion, Florist-Bangkok guarantees the high quality of each bouquet and flower delivery at a convenient time for the customer (and recipient of the bouquet). We also provide our customers with the opportunity to add a small card with your wishes or name to the bouquet. And this service is free for our customers!
Give your loved ones in Bangkok the best flowers with delivery from Florist-Bangkok!
Florist-Bangkok – Online Flower Delivery in Bangkok